January 21st. 2016 – January 31st. 2016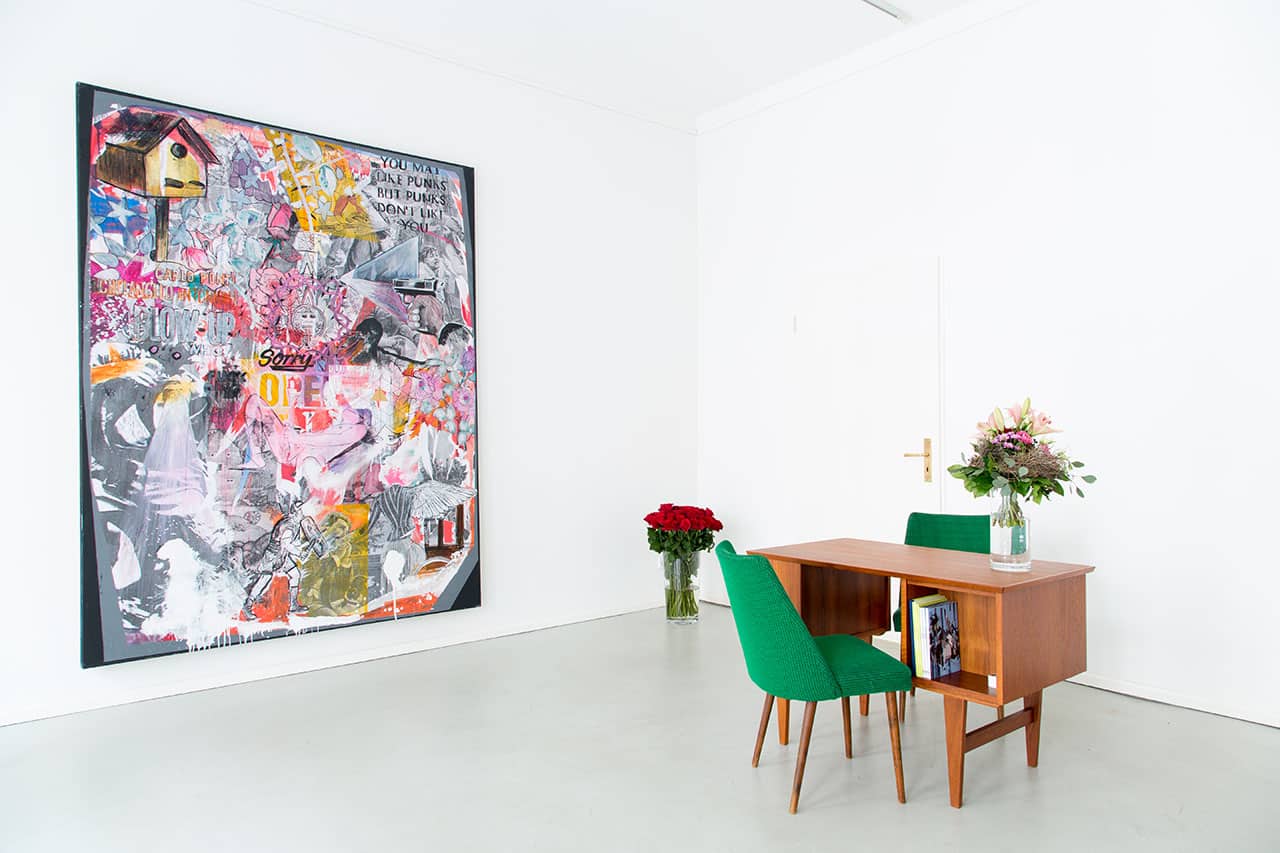 It's no secret that being able to work spontaneously is rather quintessential to celebrated Spanish artist Anton Unai – and the first collaboration in 2016 between the Berlin resident and OPEN WALLS Gallery reflects on exactly that.
The result is aptly titled THORNS IN ROSES, "a visual dialogue between two large canvases that face parallel metaphors on beauty, monstrosity, refinement and pain" as he explained earlier – not only another fine example of Unai's elaborate visual urban language, but a continuation of exploring prominent ingredients of his oeuvre which just loves to explore and reflect on the human dilemma.