24th of January – 7th of February, 2015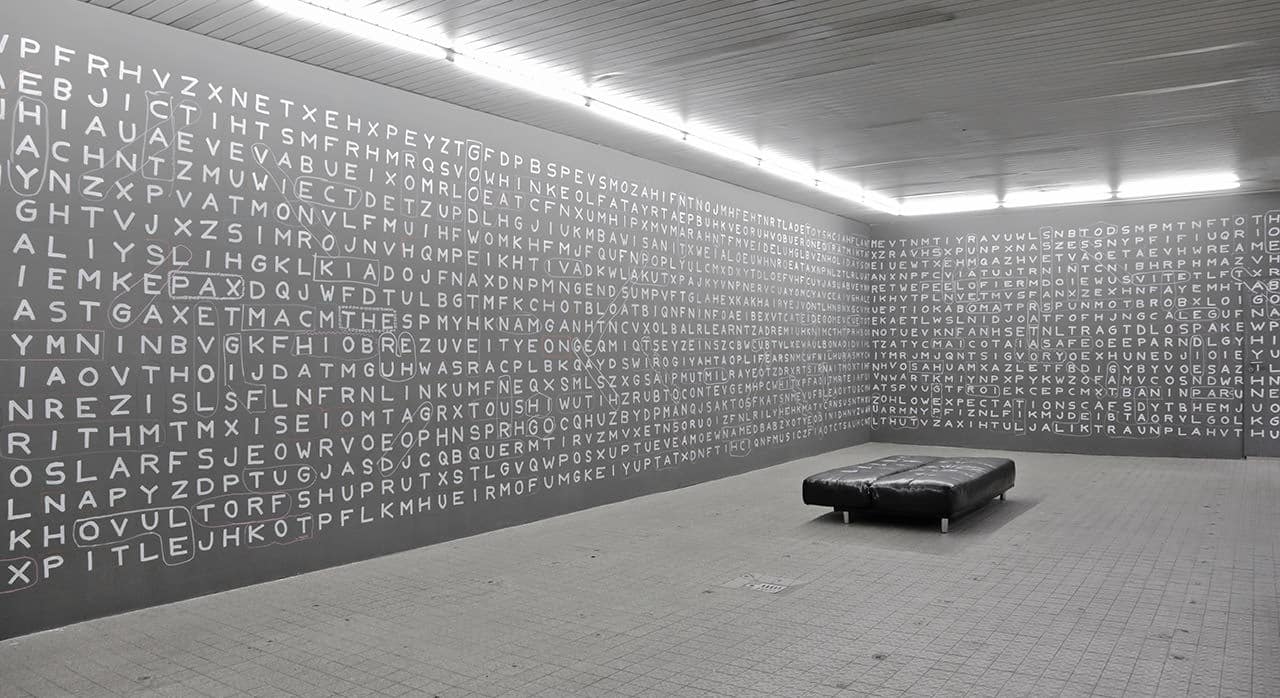 JOY IS HERE is an interactive installation by street artist Aïda Gómez for Open Walls Gallery presented as a massive word search game. The exhibition works as a response to the worldwide saddest day of the year, known as Blue Monday.
Street artist Aïda Gómez was born in Madrid, Spain, 1986. Between 2006 and 2011 Aïda Gómez worked as part of the La Pluma Eléctri*k street art collective working on projects such as Spider Tag and Unexpected Gallery and came to view the streets as her playground, using unusual techniques and what the artist terms non-violent materials to reveal hidden treasures. This includes pieces such as Home Is Where Your Heart Is, a series of cross stitched hearts on street fences, using techniques her aunt taught her as a child The Joy is Here active installation in Berlin is an opportunity to go forget about the world and to go and play out on the streets and perhaps relive some of that enjoyment you felt when discovering the world as a child.