April 2nd. 2016 – April 23rd. 2016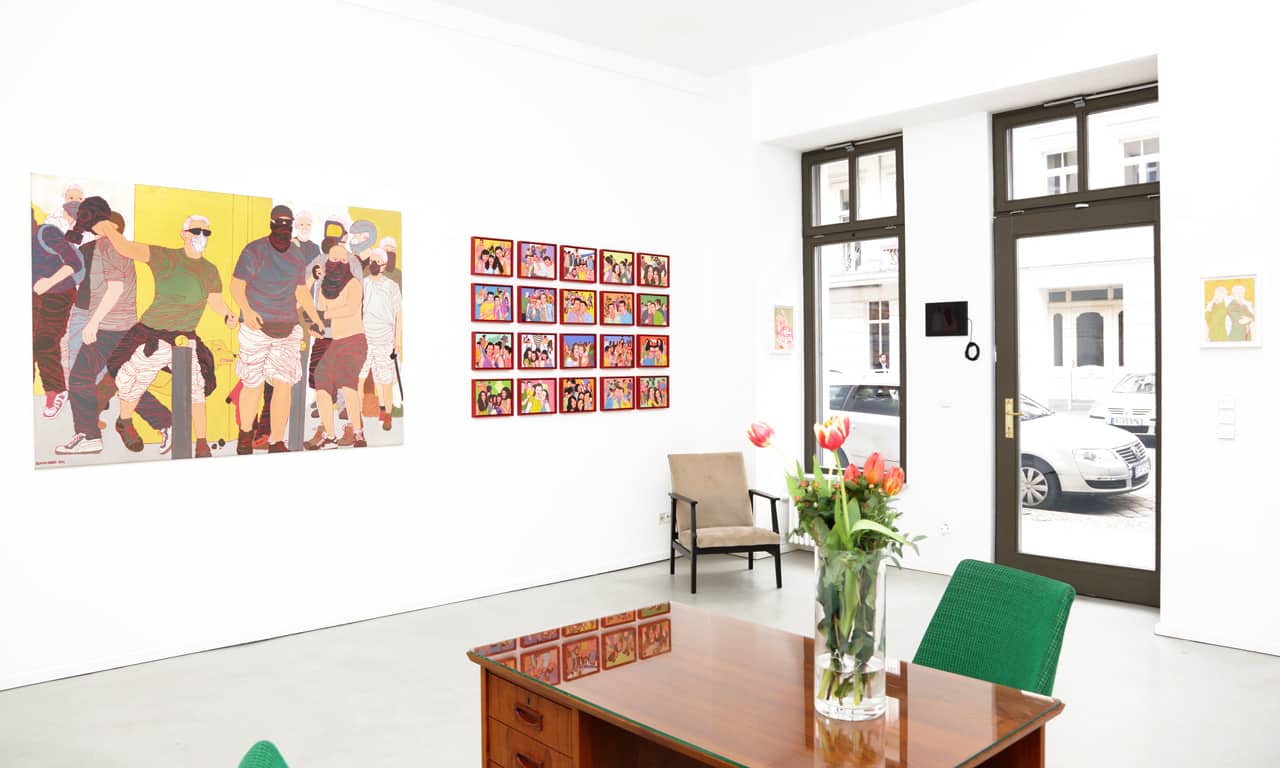 Tehran-based painter Romisa Sakaki introduced herself to the European audience last spring, during the Young Persian Artists (#YPA) group show HOPE DREAMS DESIRE. Soon, this remarkable young talent of the Iranian contemporary art scene will return to Berlin for her first solo show overseas, hosted by OPEN WALLS Gallery and curated by #YPA founder Mahsa Mergenthaler-Shamsaei.
Romisa Sakaki represents the uniqueness of the YPA generation of artists, whose works are characterized by progressive, outward-looking tendencies, energetic and powerful visual language and a shift toward universal and intimate experiences. She creates vibrant paintings, which tackle a variety of modern day phenomena. On the one hand, her works are socially engaged, depicting society and her urban surroundings in Teheran. On the other hand, she presents us with experiences that are relatable to young people everywhere, questioning universal themes of life in the city and the sincerity of human relations.
Moving from her monochromatic black, white and red period, present in her early works executed with thread on paper, Romisa Sakaki has adopted flat, single layered painting style, loud color contrasts and clear lines, technical features which give her work a specific objective quality. Like a journalist or a photographer, she aims to capture her surroundings honestly, truthfully, and to the point.
Her solo show at OPEN WALLS Gallery will encompass the best of her works from 2009 onward, paintings that reflect on the intense developments of this period. The show will be on view from April 2nd through 23rd, 2016. The artist will also be in attendance, so do not miss the opportunity to meet Romisa Sakaki and enjoy her beautiful paintings.