4th of June – 27th of June, 2015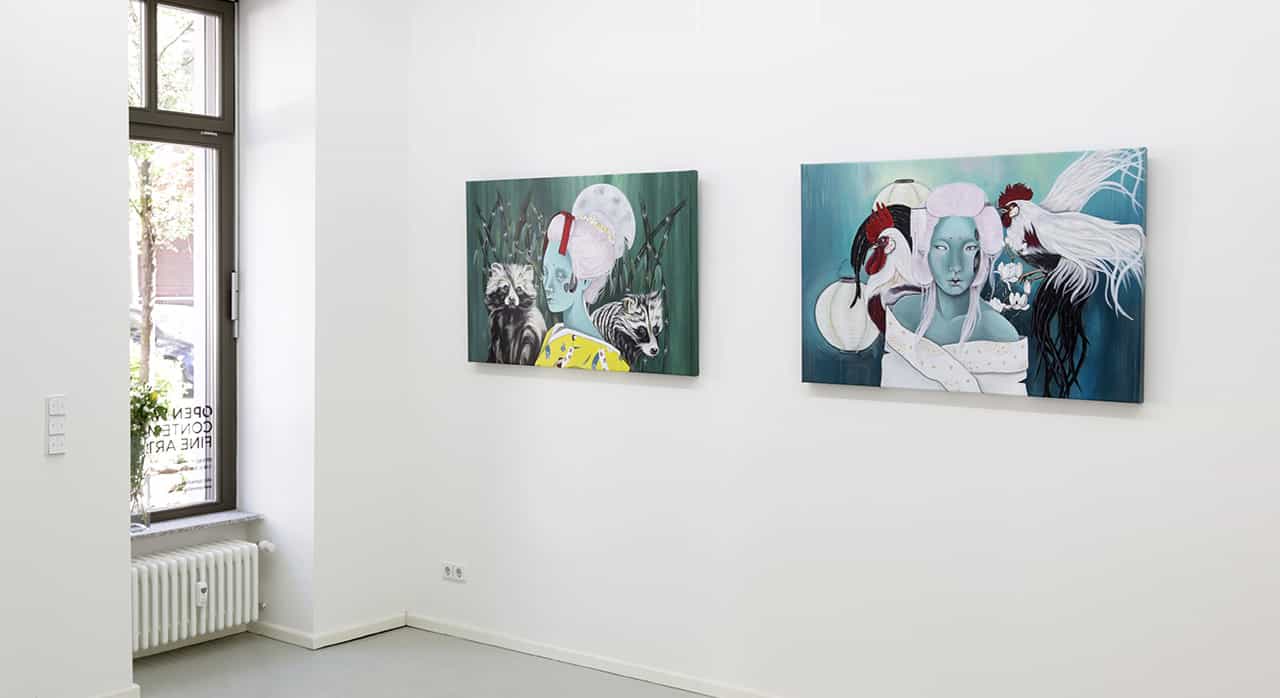 Combining her soft spot for the low-brow art movement with its humorous, pop surrealistic imagery and its roots in underground comix, punk and surf culture with her fondness for Japanese pop culture and its rich traditional heritage, Barcelona based artist Okokume aka Lau Mas gives the image of the Geisha a new appearance.
With the first German solo show of the Spanish artist Open Walls Gallery will not only artistically tread new paths but it leaves its longtime homebase Stattbad and opens a new chapter with the exhibition "Ikimono" on the 4th of June with its new location at Schröderstraße 11, right in the center of the (un)official gallery district in Berlin.
Eponymous for the show, which runs from the 4th til the 27th of June 2015, is the Japanese expression for living things – "Ikimono". Thereby Okokume articulates the special relationship between the predominant subject of her artworks – the young and beautiful yet decomposing Geisha – and the things that surround her. These traditional masks, paper lanterns, exotic animals and floral ornaments derive from the world of Japanese traditions and get revived in Okokume's pop surrealistic imagery. Based on this sujet there will also be a screenprint made by the artist, that is going to be sold during the exhibition.