June 29th. 2016 – July 10th. 2016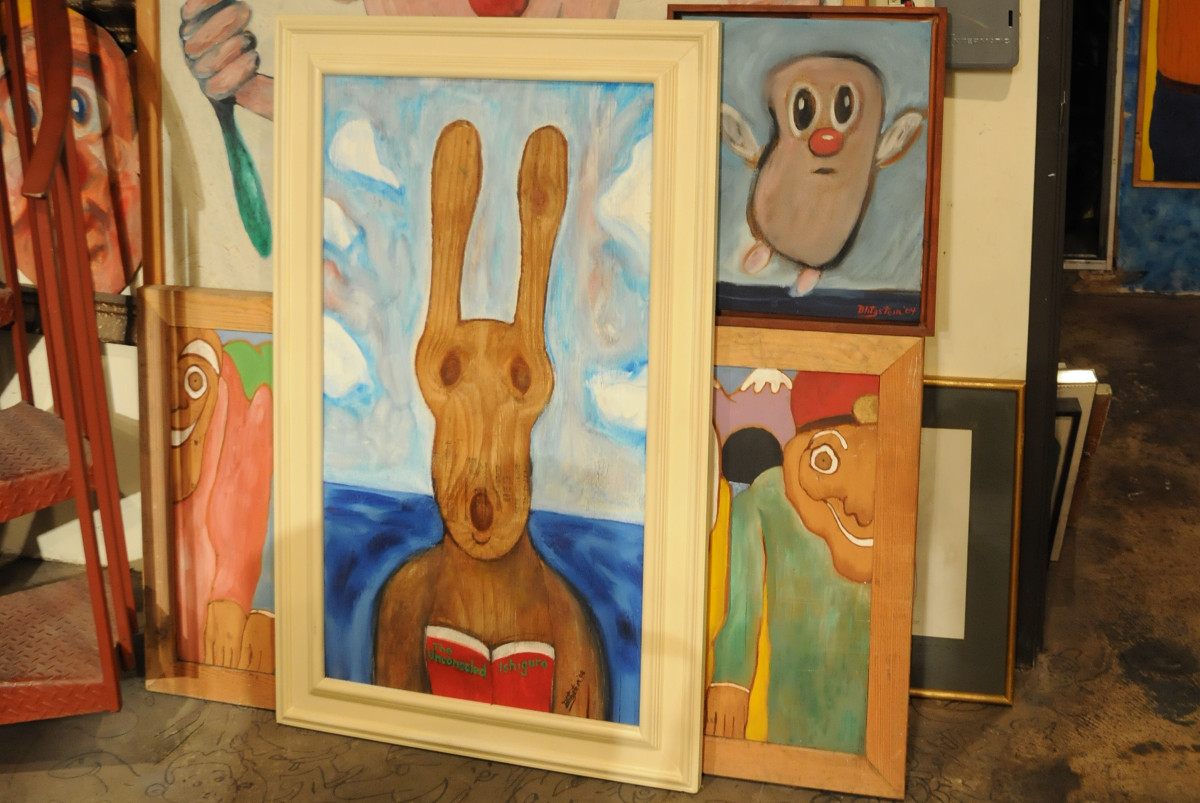 OPEN WALLS Gallery is delighted to present the first solo show in Germany of
Harry
Blitzstein
, a Los Angeles-based artist whose career spans over fifty years. This outsider artist, as he likes to call himself, creates stunning pieces of art inhabited with the outstanding and often eerie subjects that sometimes literally leap out of the frame.
Over the past several years, a 78-years-old Mr. Blitzstein became widely known for his Museum of Art located at 428 N. Fairfax Ave in Los Angeles, California. Converted from Mo's Meat Market into the artist's studio and very unusual gallery, the Blitzstein Museum of Art features 3,000 square feet of wall space filled with more than 200 whimsical, clever and often humorous pieces created by the artist. Drawing inspiration from Snow White and the Seven Dwarves, Kafka, Bosch, and Leonard Cohen, Mr. Blitzstein's has created a dense output composed of cartoonish oil portraits, rendered in quick, freewheeling swaths of paint. Harry Blitzstein not only owns and curates the museum, but he is also its sole artist, and his permanent exhibition in the Blitzstein Museum of Art is one of the longest running one-man show in Los Angeles.
The art lovers from Germany and Europe who don't have the opportunity to travel to the United States to visit one of LA's best kept secrets should set their reminders for the June 29th, 2016. That will be the starting date of First We Take Berlin – The Art of Harry Blitzstein exhibition at the OPEN WALLS Gallery in Berlin. Curated by the Skateboardmuseum Berlin / Jürgen Blümlein, the show is going to be on view until July 10th, 2016. The artist will be in attendance at the opening.