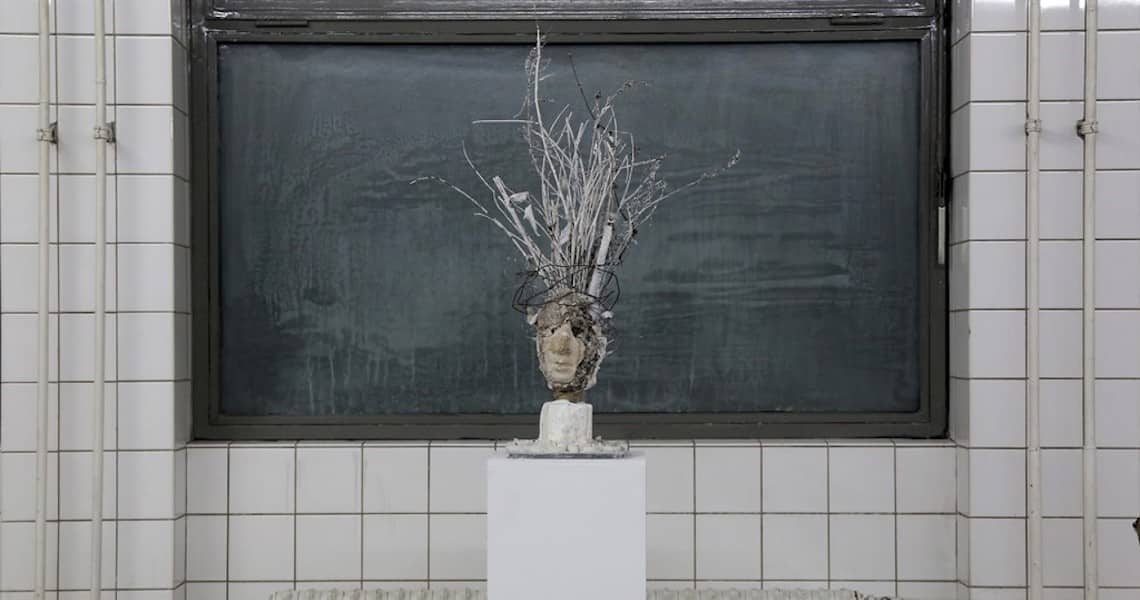 Incredibly diversified, global, quite unregulated and proverbially small, the art market is actually an enormous construct. While only the most famous names (often the same as the most expensive or provocative) are known to the public, an army of artists remains vastly unknown outside certain circles. Despite the quality of their work, many of these up and coming artists face different problems in tackling the art market, while their success is often dependent on circumstances and luck. Treated as "emerging", these artists also face suspicion, harsh criticism and rejection much more frequently than their already famous counterparts. Moreover, they are not always young, which makes it even harder for them to catch their "big break", while all of their efforts can appear Sisyphean. This art world order is hardly fair, but there is a light at the end of the tunnel.
In addition to numerous institutions that endorse emerging artists, an increasing number of private venturers including collectors, gallerists, and agents is turning towards this endless talent pool, while their interest exceeds the commercial. By providing assistance, promotion, and advocacy to emerging artists, a representative does not only protect his own interests or the interests of a single artist. He acts as an empowering voice for those who focus on important cultural work and actively contributes to the world of culture. Thus, artists who might have gone unnoticed for a long time get their piece of the stage and a good chance to get attention and admirers. Over time, these artists stop being considered emerging and become mainstream, many of them produce truly powerful volumes of work, while some of them may even reach the proverbial stardom.
Knowing that the best of the emerging artists are likely to succeed, many collectors turn to the emerging art market in search of tomorrow's stars. This is a wise, albeit risky move, since the prices in this segment are still affordable, while the value has a significant growth potential. Even if buyers are not looking to invest, it's good to know that their collection's value will gain in its worth eventually. The risk lies in the fact that not all of the emerging artists will prosper and their works might turn out to be worthless. To minimize these risks, it's important to know how to pick an artist, but it might be crucial to get an art professional to help.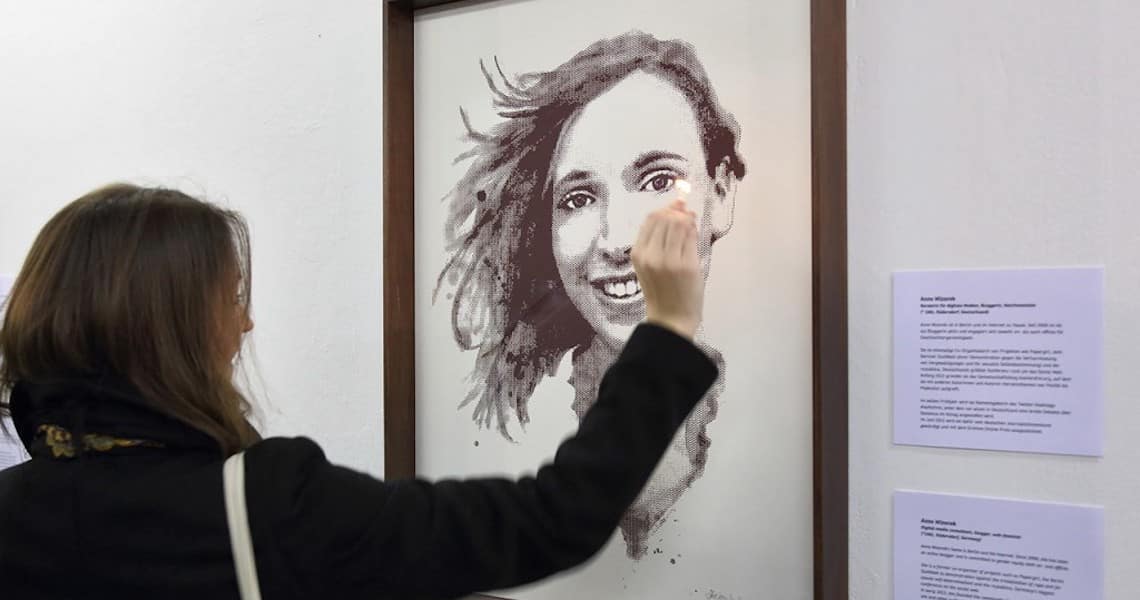 How to Identify Talent in a Sea of Pictures
Emerging artists make a very significant and large portion of the art market. In this abundance of names and styles mixed with trends, it can be very difficult to discern quality from cliches. Only the most dedicated collectors are able to diversify between the true talent and the pretenders, but this type of eye training requires a lot of time and effort. Discovering a new artist is definitely a part of collection building and as such, it includes all of the parts of this process. Knowledge is the most important weapon of every art hunter, while a good eye is his best friend. Still, even the best of the art spotters might make a mistake when searching for the new, fresh and fine.
Besides learning about the artist and knowing their background and aspirations, it's a good advice to be aware of trends. Several years ago, a trend called "Zombie formalism" was at the epicenter of the art market. Everybody wanted a piece in this style and new names in the art world quickly became famous, producing hit paintings at a fast pace. Today, this equivalent of a one-hit-wonder is generally condemned by the art critics, leaving many collectors to wonder what to do with their paintings. So, going for something more timeless, learning about it as thoroughly as possible and trusting yourself rather than the hype would be the best approach in art-spotting.
Ultimately, collectors who are perfectly comfortable with designing their collections alone are very rare. Even if their knowledge of art and art history is great and their taste impeccable, many of them often seek advice from a consultant. Here's why this is wise.
Get an Art Consultant
Getting an art consultant is similar to getting a friend. You need to be on good terms and in general agreement with your new aide and only then can this service be of good use. Art consultant does not need to be the same person as the artist's representative. But they need to be educated, real connoisseurs of the art market, art history, and contemporary art environment. It's best if they have a keen interest in the emerging art and a good network. What an art consultant can do for you is provide you guidance and mentorship in your art search. Their experience in identifying potential among up and coming artists is precious, allowing you to feel more secure about your choices.
Emerging art has proven itself a particularly interesting sector for those who wish their collection to grow without spending ridiculous sums of money. Limited by your imagination alone, the collection you are working on can grow into a seminal cultural testimony to the time and place you are living in. A consultant can also serve as your private curator, helping you to form a meaningful, possibly influential collection, minding all of the aspects pertinent to your taste and the art of collecting.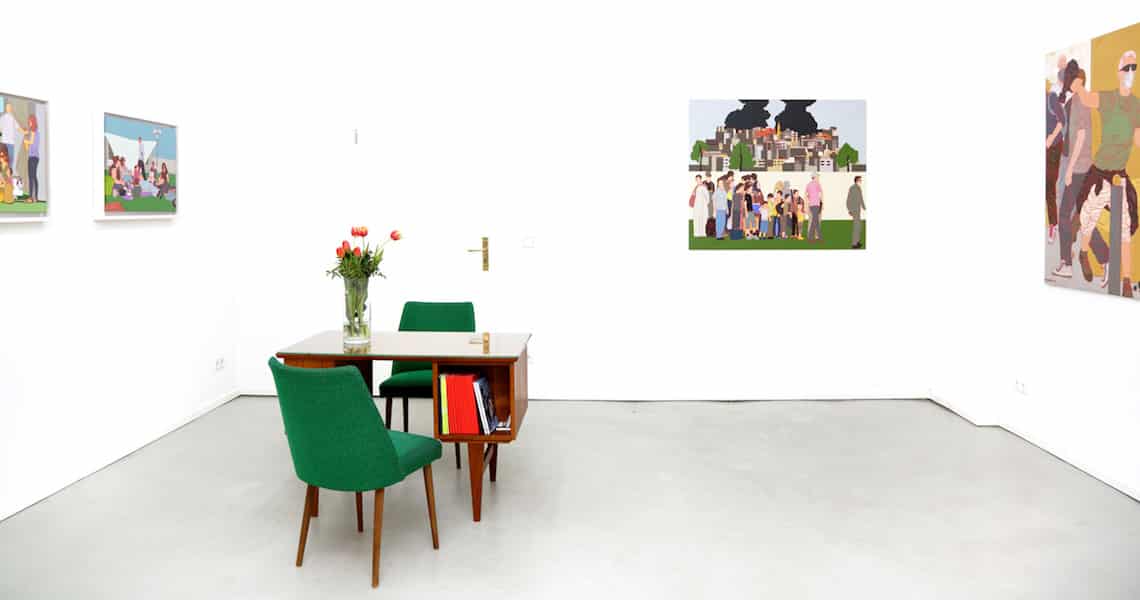 Find the Right Agent
If your art consultant is also an art agent, all the better. If not, finding the art agent might prove crucial for sourcing the best pieces. Art agents come in many forms and under many names. They can be gallerists, representatives, agents, managers etc. What you should be looking for is an agent with a good portfolio of artists, most of which appeal to your taste. Often underrepresented, emerging artists are not likely to become part of the biggest galleries in the market. Their work is usually promoted by individual professionals or smaller galleries, those devoted to the cause.
The most important value an art agent provides is security. Although there can be no guarantees that the value of a certain piece will definitely grow, agencies do a lot more research to ensure it is likely to happen. They choose artists based on both their talent and their commitment to the work, following them through all the crucial formative stages of their careers. They guide and help the artist produce and grow, while they give confidence to the buyers that the selected artists are worth the investment. Acting as intermediaries between the collector and the artist, art agents play a very important role in supporting the arts. They provide information, curation and facilitate commissions, organize exhibitions and most importantly – have the same goal as their clients. Both collectors and agents want to help artists flourish, to make them known and to eventually increase the value of their art, which is the foundation of a prosperous relationship.
Picking the best art agent is not all that complicated. The first thing to mind is their reputation – it needs to be solid. And the second is their program or portfolio – you need to like it. If both of the criteria are met, you should look forward to a new and exciting collaboration.